HOUSE DIMITRA
Vourvourou
Sithonia
Halkidiki
Zip 63078
Greece
Tel. (+30) 2375091116
Mob. (+30) 6942017185
E-mail:
MH.T.E. : 09.38.K.11.2K.01184.0.0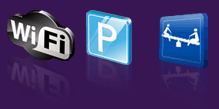 Home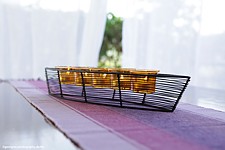 In the gulf of Vourvourou with it's enchanting beaches, clear azure waters, dense pine forest and scattered quaint islets, you'll find House Dimitra.
It is situated about 200 meters from the sandy beach with it's shallow waters that makes it ideal for families with young children. It is built on a spot that offers a panoramic view of the area and will amaze you from the first moment.
The studios are fully equipped, offering all modern amenities that will ensure you a comfortable stay.
Here, in this quiet and natural environment we invite you for serene and relaxing summer holidays.
You'll find us 150 meters from Vourvourou's entrance.